Field Report
| August 11, 2011
Farm Notes
There are lots of goings on at the farm to share!

If you only saw the pigs during their first few weeks at the farm, take a look at them now! Those lovely piggies are growing so fast we can hardly keep up! Buster, Tulip and Chopper are completely settled on the farm, on the other side of the pick-up center. Stop by and say hello to our 3 little (err....not so little anymore) pigs.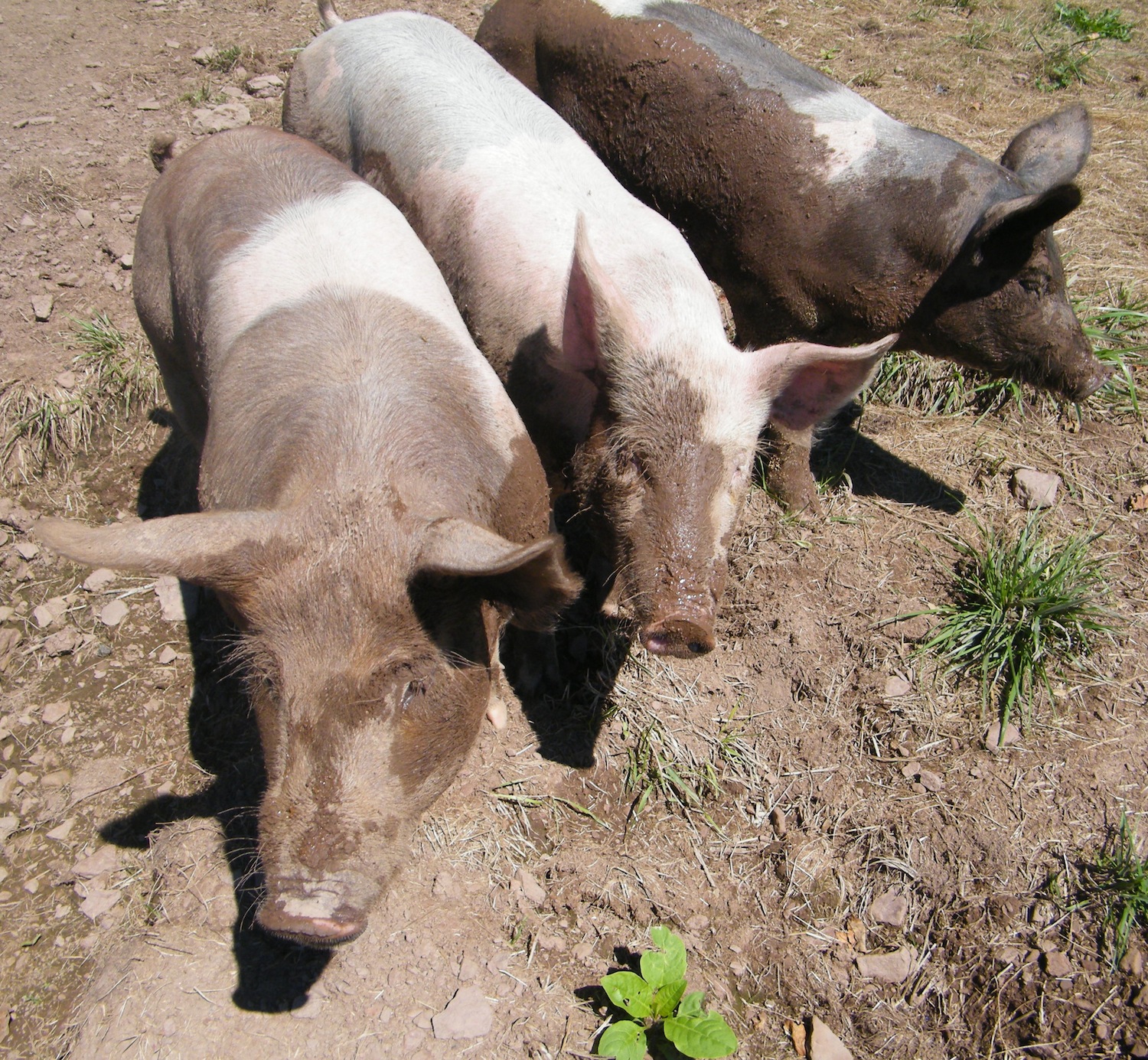 In other news, preparations for this Friday's Pot Luck is underway. Getting the barn in order for the event has meant the onions harvested a few weeks ago separated and stored. Onions have been hanging from rafters, spread out over tables, and carefully allowed to dry since July. By the end of the day today, most of the bulbs were sorted by size and placed in sacks. Onion sorting means onion shares so look out for that addition soon!
Check out our intern Lydia tirelessly working on the onions! Lydia will also be performing on Friday with the well-known group Daybreak...onion sorter AND a great musician?!? The girl has got talent!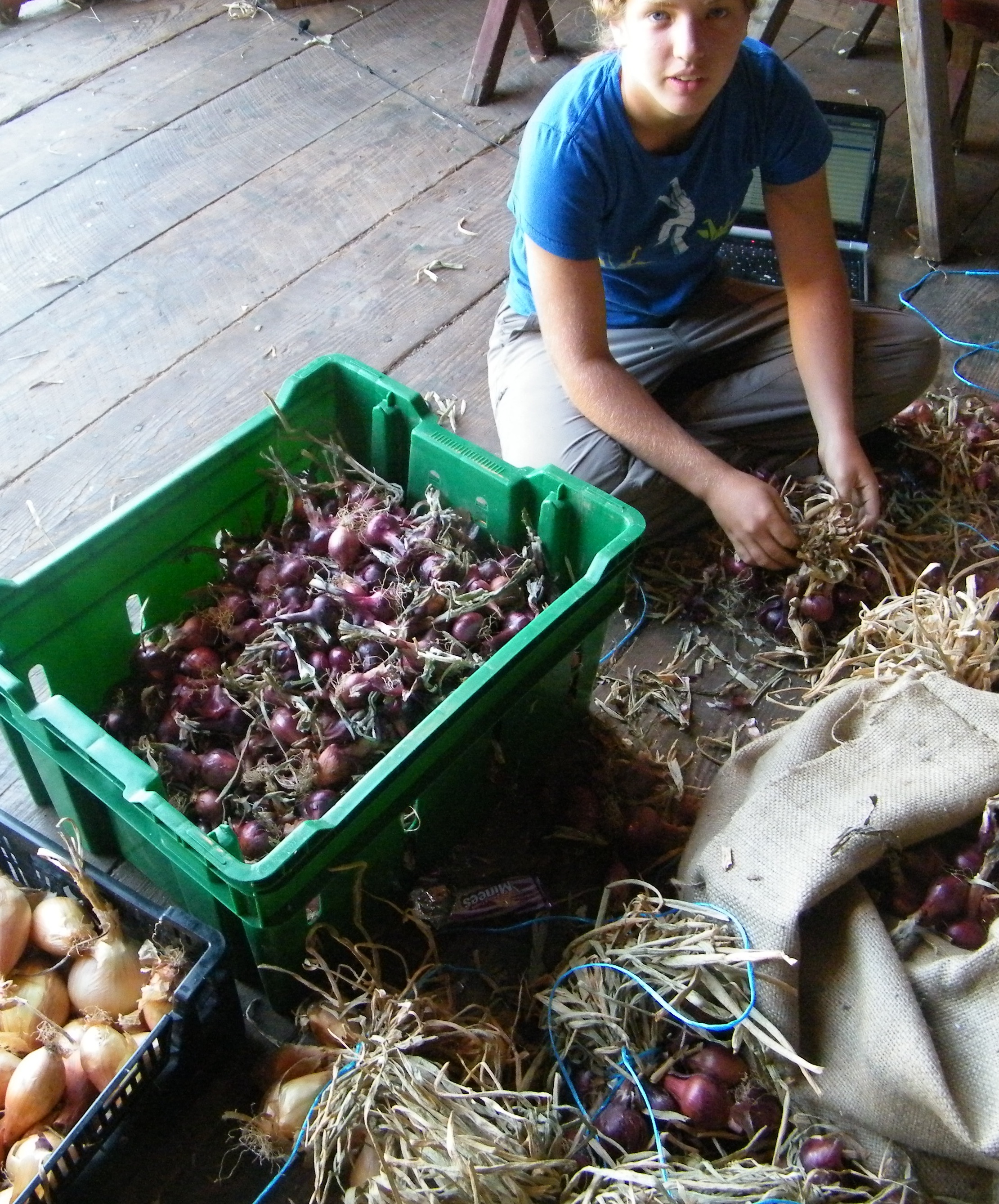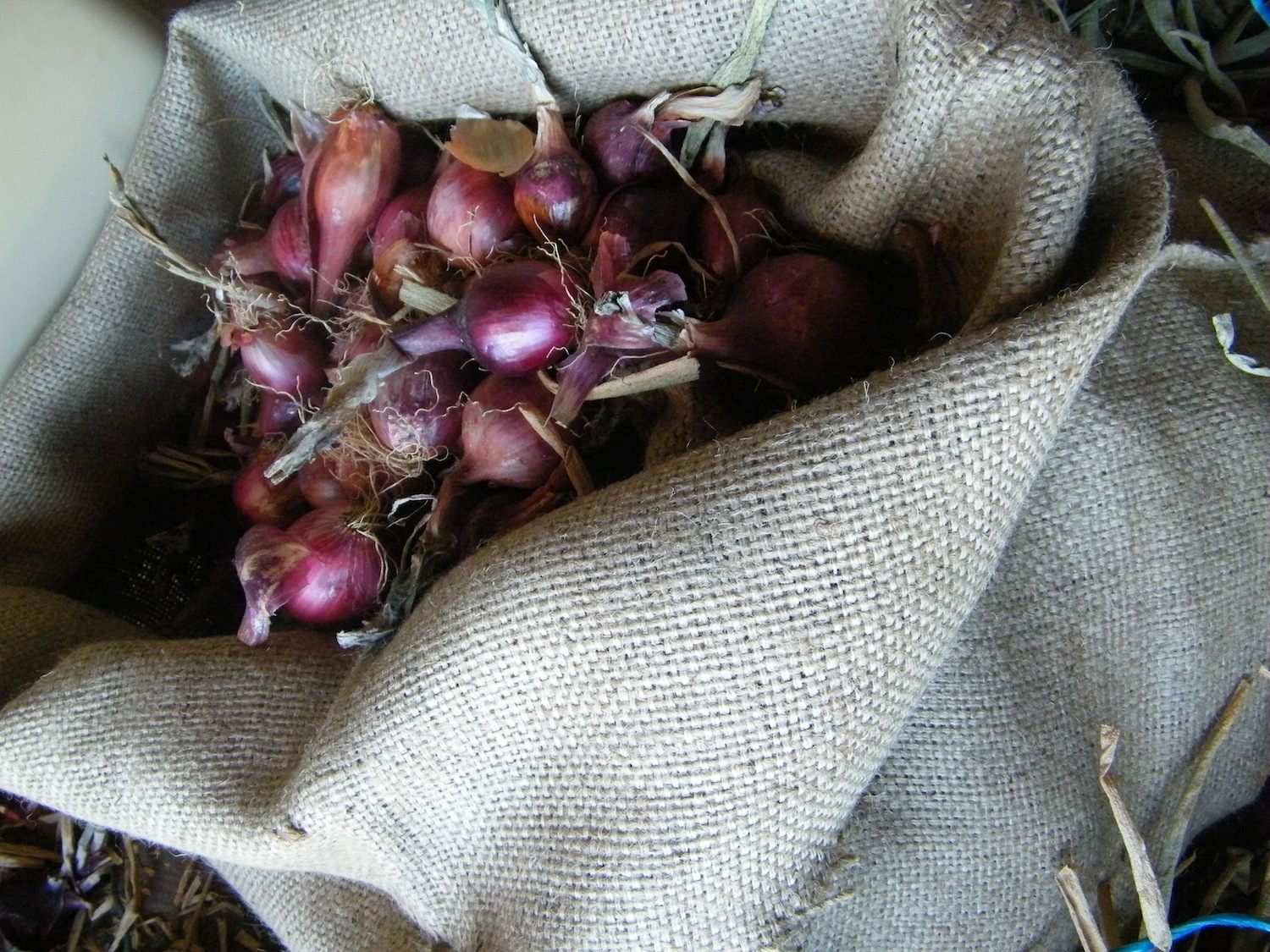 Last and certainly not least, if you're wondering what to do with all your big beautiful tomatoes, don't forget to browse through the recipe section under the CSA tab. Trying your hand at some new flavors and ideas can make an abundance of produce something to enjoy and savor!