Join Us: 2020 Main Season
Thank you for ordering from Living Hope Farm!
Important note:
It is now possible to add to your existing share order at a later time by returning to the registration form. We'd prefer that you pay in full with one check and as soon as possible though, as it helps us during this busy time of year.
Spring egg share payment of $27.50 (½ dozen) or $55.00 (1 dozen) is due when you register, as is the Thanksgiving turkey deposit of $50.
For summer shares, if you purchased a payment plan, pay $250 now for a large share, $150 for a small share, or $80 for a mini share. Pay the balance on or before Friday, May 10, 2020.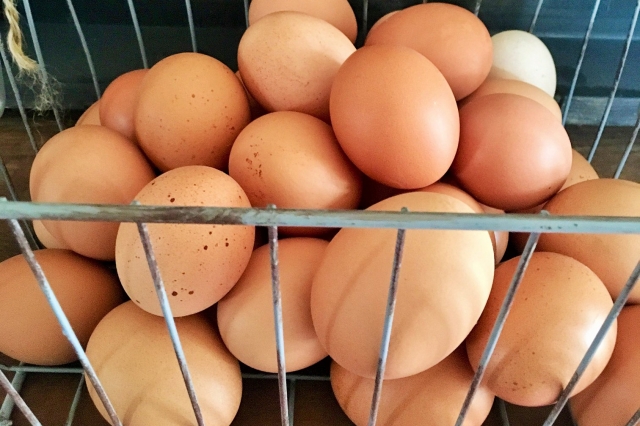 Pick-ups start during the week of January 27th and extend to March 30th.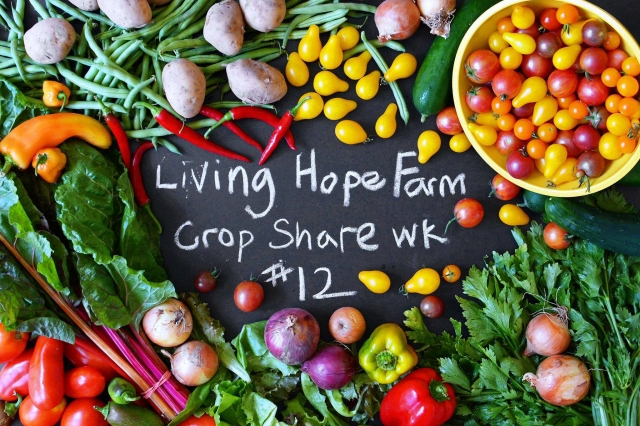 Farm-fresh produce grown just for you and available to pick up every week at our farm.
Three share sizes to fit your family size and lifestyle.
You choose the contents of your share from our weekly harvest.
Large Share
---
A weekly share to provide delicious produce from June through October, a total of ten items per week for 22 weeks. A large share is estimated to be enough for a family of 4, cooking 4-5 times per week. You choose all 10 of your items online.
Payment in full is due upon registration unless you participate in our payment plan.
795.00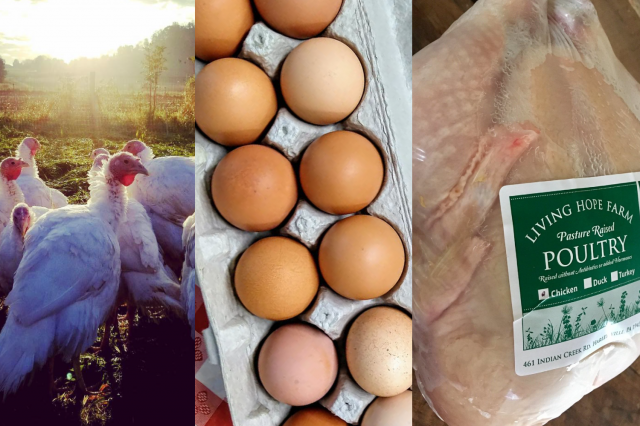 Enjoy our poultry products now from now until Thanksgiving!
Pick-up eggs and chicken with your weekly order, and get your Thanksgiving turkey from us.
There are limited quantities of poultry shares so order now.
Ordering a Thanksgiving turkey now with a $50 deposit ensures you won't be shut out, and provides us with the means to grow the turkeys!